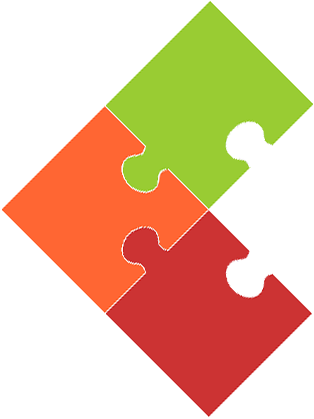 Cliffen Consulting
Cookie Policy
About us
Our Website https://cliffen-consulting.com is a site owned and operated by Training Course Broker Limited ("We" or "Training Course Broker Limited" or "us"). We are a limited company and we are registered in England and Wales under company number 10855487 and we have our registered office at 8 The Fieldings, Sutton in Ashfield, Nottinghamshire, NG17 2TF, UK. Our VAT number is 275 3633 87.
Information about our use of cookies
"Our Website uses cookies to distinguish you from other users of our Website. This helps us to provide you with a good experience when you browse our Website and also allows us to improve our site. By continuing to browse the site, you are agreeing to our use of cookies. A cookie is a small file of letters and numbers that we store on your browser or the hard drive of your computer, mobile or other device if you agree. Cookies contain information that is transferred to your computer's hard drive.
We use the following cookies:
"

Strictly necessary cookies

. These are cookies that are required for the operation of our Website. They include, for example, cookies that enable you to log into secure areas of our Website, use a shopping cart, remember what is in your shopping basket or make use of e-billing services.

"

Analytical/performance cookies

. They allow us to recognise and count the number of visitors and to see how visitors move around our Website when they are using it. This helps us to improve the way our Website works, for example, by ensuring that users are finding what they are looking for easily.

"

Functionality cookies

. These are used to recognise you when you return to our Website. This enables us to personalise our content for you, greet you by name and remember your preferences (for example, your choice of language or size).

"

Targeting cookies

. These cookies record your visit to our Website, the pages you have visited and the links you have followed. We will use this information to make our Website and the advertising displayed on it more relevant to your interests. We may also share this information with third parties for this purpose.To post appeals for case histories on any Training Course Broker Limited message boards (whether acting in your own capacity or as journalist in any media or otherwise).
Please note that third parties (including, for example, advertising networks and providers of external services like web traffic analysis services) may also use cookies, over which we have no control. These cookies are likely to be analytical/performance cookies or targeting cookies.
You block cookies by activating the setting on your browser that allows you to refuse the setting of all or some cookies. However, if you use your browser settings to block all cookies (including essential cookies) you may not be able to access all or parts of our site.
Applicable Law and Jurisdiction
"This Cookie Policy is governed by and construed in accordance with English law. Access to this website is conditional on your agreement that any dispute or matter which arises will be dealt with by the Courts of England and Wales only to the exclusion of the Courts of any other country.

"If you are a consumer, please note that this Cookie Policy, its subject matter and its formation, are governed by English law. You and we both agree that the courts of England and Wales will have non-exclusive jurisdiction. However, if you are a resident of Northern Ireland you may also bring proceedings in Northern Ireland, and if you are resident of Scotland, you may also bring proceedings in Scotland.

"If you are a business, this Cookie Policy, its subject matter and its formation (and any non-contractual disputes or claims) are governed by English law. We both agree to the exclusive jurisdiction of the courts of England and Wales.
Changes and Updates to this Cookie Policy
"We may revise this Cookie Policy at any time by amending this page and, where appropriate, notified to you by e-mail. You are expected to check this page from time to time to take notice of any changes we make, as they are legally binding on you. Some of the provisions contained in this Cookie Policy may also be superseded by provisions or notices published elsewhere on our site.
Contact Us
Registered in England and Wales #10855487. VAT #275363387.
Telephone: +44(800) 772 3426. © 2017-2023 Training Course Broker Ltd. All Rights Reserved.
11-12-2023 22:44:57
This Cookie Policy was last modified on 06th July 2020 (v.1.2) Revised by: Training Course Broker Limited.