National Mentoring day was launched to celebrate mentoring with a key focus on recognising excellence and raising awareness on the significant benefits of mentoring to encourage more people to get involved in mentoring.
Taking place on the 27th October each year, the day encourages events to take place throughout the World, including a National Mentoring Day Summit and awards.
The day was founded by Chelsey Baker, an award-winning business mentor to help recognise and celebrate mentoring in all its forms. The key message is to raise awareness of the invaluable and rewarding contribution that mentoring makes which has a huge impact on not only our economy but also our society.
Leading professional mentoring organisations, mentors, key influencers and though leaders from across the World will join together to celebrate the great work Mentors are doing to support individuals and businesses.
This nationally recognised day has already received government, industry and celebrity endorsements and widespread support from the media, politicians and wider industry as well as backing from the major mentoring organisations.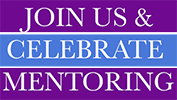 Cliffen Consulting not only supports this iniative but we are also proud to have worked directly with Chelsey Baker on the launch of her new website.